With all the hustle and the bustle of the city, people nearly forget how family-friendly a place Shanghai can be. Actually, there are lots of interesting and educational sites in Shanghai for kids. Experience the most advanced technology in the Science and Technology Museum, get up close to animals in Shanghai Zoo and take outdoor activities in Fuxing Park. Overall, Shanghai never lacks of things to do for kids in any demensions.
Aquaria 21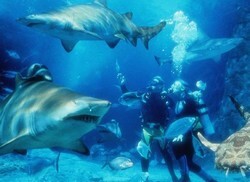 What could be more memorable than swimming with sharks in China's most populous city?! That's exactly why thousands of visitors come to Aquaria 21 every year.
Mild sand sharks provide the perfect experience to see those carnivores of the ocean up close and personal. Children and adults alike can experience the sights, sounds, and yes, even feel of the sea creatures in the 'touch pool', an interactive wading pool filled with gentle marine creatures. Diving (SCUBA) lessons are also available, on request. The 155 meter underwater tunnel is the perfect way to get a glimpse at all that the sea has to offer. Make sure to look out for sea horses, turtles, stingrays, and yes, even penguins. From the arctic to the South Pole and everything in between, the aquarium boasts a wide range of species to delight any age and awake the imagination.
Century Park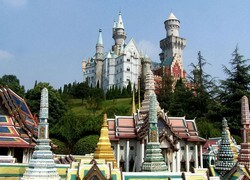 Century Park is the biggest park in Shanghai. The park has 13 part of area for sightseeing which combines with a children's playground, leisure cycling, sightseeing car, lake cruise, green maze, fishing areas, recreation areas and feeding pigeon area. It is a nice place for families with kids to do outdoor activities such as flying kites, cycling around the park on tandem bike, or have fun in children amusement park. Read more >>
Eday Town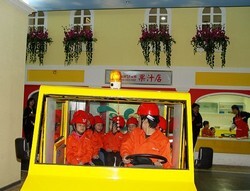 Shanghai Eday town is the first live educational patterns center. It is a theme park for children from aged 3 to 13 to create the role-playing. There are 2 / 3 ratio to create real life scenarios at this nearly 7,000 square meters venue. There are a variety of facilities lined in the streets, and different styles of architecture, gathering with different brand shops and factories.
The Eday Town can provide children with types of jobs. The kids are free to choose a favorite character for himself: 4-year-old dentist; 5-year-old female anchor; firefighters only 6 years old, 7-year-old driver, 9-year-old pilot and police and more. It can help your children stimulate their potential and interest, co-ordination, teamwork, ability to get along with others and ability to overcome setbacks through hands-on participation experience, like in the real world.
In order to develop children's independence and ensure the process are not being interrupted, parents can only watch the process through the glass window without an accompany. Parents play the role of audiences and children do as what adults do.
Fuxing Park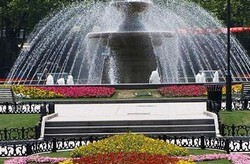 Located in the Former French Concession Area, Fuxing Park (复兴公园) is one of the oldest parks in the city, originally developed by the French in 1909. Popular with locals and visitors alike the park provides a haven from the bustle of Shanghai, an oasis where people can chill out and enjoy the gardens, walkways, shady paths and playgrounds. It would not be top of the list if you have limited time in Shanghai, but we highly recommend this place for people with kids who have three or more days to spend in the city.
Fuxing Park is not big (around 10 ha), but it is a lovely area with lots of shady trees and green space where kids can run around safely. It is also one of the most popular parks in the city for flying kites, and the sight of them hovering above the park is a delight. Children love it here, to play ball or Frisbee or explore under the trees. The small pond on the south side provides water activities for the very young.
There's plenty for adults, too. The park benches under the trees or beside the fountain are a great place to watch local Tai Chi first thing in the morning, groups dancing, people playing cards, chess or mahjong, drinking tea and generally relaxing and enjoying themselves, it all provides a nice glimpse of Chinese life and a chance to recharge your batteries. You will also find several small historical sites close by, including the Sun Yat Sen Memorial Residence and the Former Residence of Zhou Enlai, with some interesting personal touches. A statue of Marx and Engels stands at the north entrance. If you have time it's worth spending a half day there, or longer with a family picnic!
Read Also: Shanghai Former French Concession Walking: Fuxing Park, Tianzifang, Huaihai Road, Sinan Road...
Huangpu River Cruise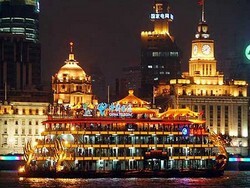 Huangpu River is not only the mother river of Shanghai but also an icon and epitome of Shanghai.
On both sides, there is a collection of the best city landscape of Shanghai, which reflects the past and present of Shanghai, from which one can look into the future of Shanghai as well. The cruise suits every one, the kids would like boat riding on the water to see buildings and lights shift constantly at night. Read More >>
Recommended Tour: Huangpu River Night Cruise and the Bund City Lights
Jin Jiang Amusement Park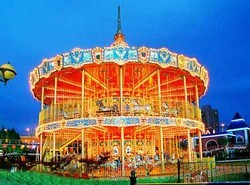 If you are in Shanghai for a while and looking for carnivals and amusement parks without too many crowds, Jinjiang is a good park near the city center. The earliest and once the most famous amusement park in China, Jinjiang Amusement Park (锦江乐园) is smaller than Happy Valley of Shanghai with fewer rides. The highlight is the big Ferris Wheel which is really fun and provides great views, which the kids love. Other than that are several normal rides, which provide a good half day out for young children.
The Admission is CNY 100/person for the entrance with six free rides then you pay for any more. It is fairly cheap in Shanghai. By the way, it is also easy access by metro.Read More >>
Ride a Double-Decker Sightseeing Bus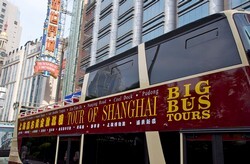 Shanghai has so many attractions. The city itself is a perfect mix of modern life and traditional culture. It's a great idea to bring kids to see the best of the city when they are at that curious age, and the Double-decker Sightseeing Bus (双层观光巴士) Tour is a good way to make the most of it without too much walking. There are three lines: Red Line, Blue Line and Green Line, and visitors can transfer freely between the lines with the bus ticket valid for 24 hours.
Red Bus Line Route is a one hour journey operating between 9:00-17:00 departing every 30 minutes.
Blue Bus Line Route lasts 90 minutes, operating between 9:45-17:15 and departing every 30 minutes.
Green Bus Line Route is also lasts one hour and departs every 45 minutes between 9:15-17:00.
The bus has a free guidance device on the seat back in 8 languages and tickets can be bought at any stop. The fare is 180/person valid for 24 hours, with fees of two special attractions included.
Shanghai Ocean Aquarium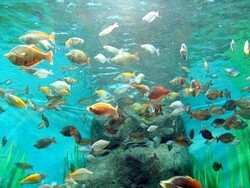 Situated right next door to the Oriental Pearl TV Tower, Shanghai Ocean Aquarium is one of the largest aquariums in the world which has 30 different exhibitions covering all the world's oceans and sea life in an array of everything the earth has to offer.
The 15,000 creatures in the aquarium range from wildlife native to China, Australia, Africa, Polar Seas, the deep ocean and many others. Rare exhibits like poison dart frogs, giant jellyfish, sea dragons and emperor penguins will delight kids and adults of all ages. Seals, sharks and otters are also big crowd pleasers.
Just as the Aquaria 21, the Shanghai Ocean Aquarium also offers diving with the sharks! This is a once in a lifetime experience to see such a diverse group of animals all under one roof. Read More >>
Shanghai Public Security Museum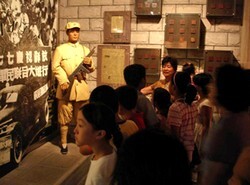 Shanghai Public Security Museum is the first security theme museum. Covering an area of 8500 square meters in total, the museum is invided into 10 avenues, line order, public security history, criminal investigation, law and order, city transportation, prison and detention center, fire hall, police equipped hall, martyrs, communication with police and firemen exercise.
There are a lot of interesting exhibits for young children including old uniforms and guns, spy implements and stuffed carrier pigeons. It also has a collection of the police history items since from the late Qing Dynasty which is more than 10,000 pieces of Chinese and foreign collections. It is a vivid patriotic education for youth.
Shanghai Wild Animal Park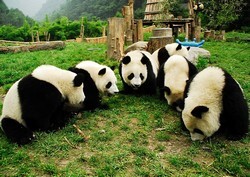 This may not be top of the list for regular travelers; however families and children should not miss the Shanghai Wild Animal Park (上海野生动物园). You may have visited many animal parks and zoos, but this one allows visitors to get very close to big wild animals. There are many interactive experiences for kids to enjoy, such as feeding a tiger with chicken, elephant rides, cuddling baby chimps and other monkeys. The park is very big and both public and private buses are available. The public bus is cheap and a lot of fun! There are also regular animal performances.
The map at the entrance includes an English version, giving a clear guide to the park for foreign visitors. A day will be needed for a comfortable visit.
Shanghai Zoo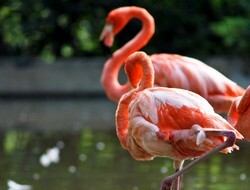 Situate in Hongqiao Road, Shanghai Zoo has more than 620 types of wild animals with the number of over 6000. Among them, there are Chinese representative animals including panda, golden monkey, blossom peacock and south China tiger. Chinese animals are not lonely, and they have friend for abroad from African as chimpanzee, giraffe, Australian kangaroo and North Pole penguin.
Except for animals, there are 600 types trees planted covering the amount of 100,000 square meters. A lawn with an area of 100,000 square meters makes a wide and comfortable room for visitors. Kids will be interested in the Beast circus show, which creates a delightful atmosphere.
Kids Safety in China
China is not a great risk for crime from; it is a fairly safe country, especially for travelers, as China aims to present a strong image internationally. Some people will tell you it will be crowded and traffic condition is not as developed countries. Even so, parents should hold the hands of their children when possible and keep a close eye on them, because the crowds in busy shopping areas and tourist sites are sometimes humongous.
For the health consideration, parents would bring hand sanitizer because in the public place kids always like to touch things they are interested. We suggest that children get rest and frequently wash their hands as precautionary measures.
Don't Leave Home without Tissues
Bathroom etiquette is not the nicest of topics, In China, many toilets are government rated. The star toilets means the cleaning stander, but mostly do not provide toilet paper. Being able to squat isn't easy when you're 8, but it's key to travel survival and second only to carrying tissues at all times.