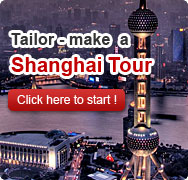 Why Us?
In Business Since 1959 and Online 13 Years
Professional Local Agents & Local Guides
Authentic China Experience
1 to 1 Tailor-made & Flexible to Change
Absolutely No Forced Shopping
Moneny Back Guarantee If Our Promise Not Kept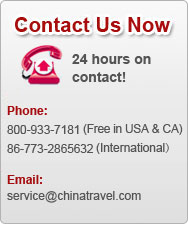 Visa Free Shanghai Travel
Following capital Beijing, Shanghai extends visa-free stay from 48 hours to 72 hours for transit passengers entering Shanghai through Hongqiao and Pudong airports from selected 51 countries including the United States, the United Kingdom, Canada, Japan, Singapore, Germany and France. Check out our zip in and out tours below and we believe you will probably have much to cheer.
Or if you only have 7-14 hours in Shanghai, Shanghai Layover Tours are definitely for you.
Restrictions of the 72-hour Visa-free Transit
The 51 visa-free countries are: The 24 members of Schengen Area: Austria, Belgium, the Czech Republic, Denmark, Estonia, Finland, France, Germany, Greece, Hungary, Iceland, Italy, Latvia, Lithuania, Luxembourg, Malta, Netherlands, Poland, Portugal, Slovakia, Slovenia, Spain, Sweden and Switzerland. 13 other European countries: United Kingdom, Ukraine, Russia, Romania, Bulgaria, Cyprus, Ireland, Serbia, Montenegro, Macedonia, Croatia, Bosnia-Herzegovina and Albania. 6 countries in the America: United States, Canada, Mexico, Brazil, Argentina and Chile. 6 countries in Asia: Japan, South Korea, Singapore, Qatar, Brunei and United Arab Emirates. 2 countries in Oceania: Australia and New Zealand.
This regulation does not apply to passengers who travel on a return flight (e.g., Hong Kong – Shanghai - Hong Kong). The Shanghai stopover must be a transit point between two different cities. Visitors returning to same city as they departed must apply for a visa in the normal way.
The 72-hour visa-free stay only applies to transit via Shanghai Pudong and Hongqiao Airports. Passengers arriving by train, ship or any other method should apply for a visa in advance of arrival.
Visitors are not permitted to leave Shanghai to visit other cities during the 72-hour visa-free period. Departure must be via Shanghai from Pudong or Hongqiao Airport.
If visitors are unable to depart on time for unavoidable reasons, such as flight cancellation or treatment of sudden disease, they should apply for a visa from Municipal Public Security Bureau (PSB). Extensions are not available for the 72 hour transit visa.
Shanghai 72 Hours Visa-Free Transit Q & A
When does the 72-hour transit permit start?

The 72 hours time period commences when the visitors get their transit permits, but not the time when they land at the airport.

Can I apply for the 72-hour visa-free stay without an onward ticket purchased in advance of arrival?

An onward air ticket is required to apply for a 72 hour transit visa.

Can I come to Shanghai by train and leave Shanghai by air within 72 hours?

No. This policy is applicable at airports only.

What should I do if I want to stay longer than 72 hours?

If a stay in Beijing of over 72 hours is required, application is needed for a China visa through Entry-Exit Administration Department of Beijing Municipality Public Security Bureau. It would be advisable to apply for a visa before arrival in China.

Does the visa-free policy apply to me for multiple entries in one month?

Yes, there is no limit for the times of entries.