Tour Description
Where to go
Normally your jeep will run past the Huaihai Road, the Bund and the old area of Shanghai. Feel free to tell us if you like foods, architecture, local cultures or plants. We will adjust the routes according to your interests. The free sparkling wine makes your tour more colorful (one bottle per jeep).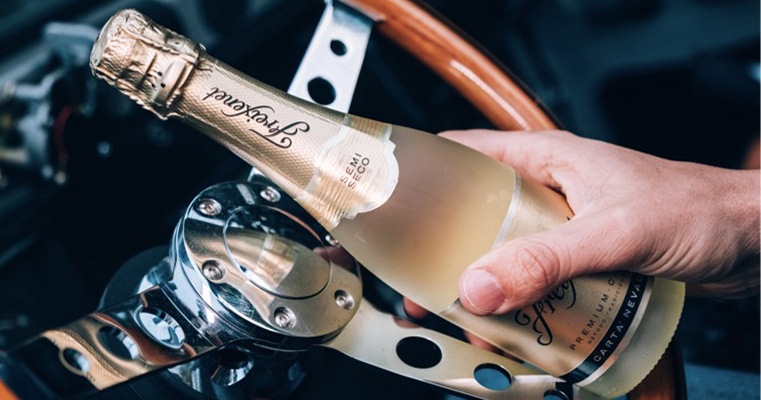 Sparkling Wine
What about the Guide
Every group will be guided by a foreign driver who has been living in Shanghai for over three years. He or she is even more knowledgeable about Shanghai than quite a few local people.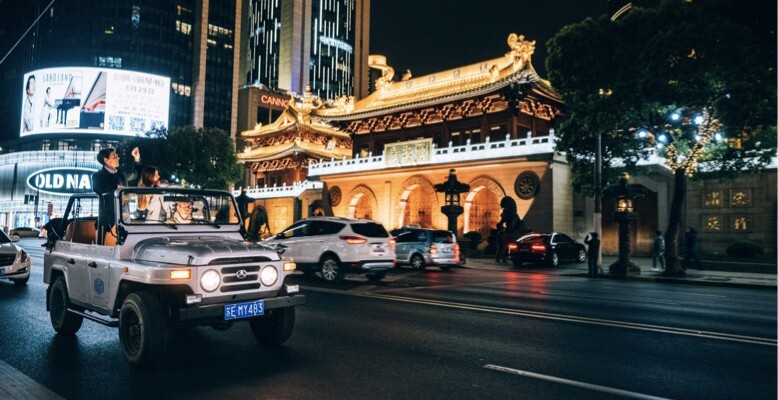 You driver will find the best place for you to take photos
How Many Jeeps Do We Need
Four passengers share one sidecar. Please note that no matter how many cars you rent, there is only one foreign driver.
For Insurance
Please provide us with your full name, date of birth and number of passport in booking form for buying insurance
Where and When to Board
Bitter cafe: 58 Wuyuan Road, Xuhui District, near Changshu Road. Please note that the "Departure point" and "Return details" listed in the "Important Info" below are not applicable to this jeep tour package. The Bitter cafe is the only pick-up point for this tour package. The boarding time is usually at 19:00, feel free to tell us if you want to change it.