Upon arrival to Huangshan, we will receive you at the airport and take you to your hotel. There, you can roam on your own or simply relax for the rest of the day as you please.
Meals: No Meals
Hotels: Huangshan International Hotel(in the city) | Xinan Country Villa Hotel(in the city)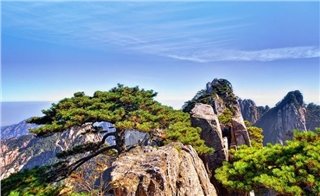 The Yellow Mountains is a place known for its exceptional natural beauty and certainly one of the top landscape areas in all of China. It is found in the southern Anhui Province and covers about 1,200 square kilometers. The staggering mountaintops, ancient trees, waterfalls, and hot springs combine to create an unforgettable environment for visitors to enjoy. On your way down and out of the mountain area, be sure not to miss a ride on the Yungu cable car which offers fine and unparalleled views to sum up the day's wonders. In the autumn, the Yellow Mountains and all of its foliage truly come alive.
Meals: Breakfast, Lunch at Buffet in a restaurant on the mountain, dinner
Hotels: Shilin Hotel | Shilin Hotel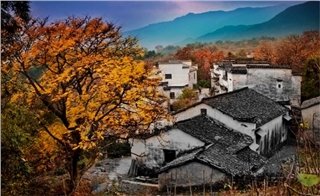 In addition to the mountains themselves around Huangshan, there are numerous villages in the region and at the base of the range that provide glimpses into historical life as well as photogenic views. One of these is Tachuan Village, about 2 kilometers or 30 minutes walk from the more popular Hongcun Village. Tachuan is especially wonderful in the autumn time when all of its trees turn a warm rainbow color.
You will have a spectacular view of the villages and waterways below and mountains in the distance.
Meals: Breakfast, Lunch at Popular local restaurants
Hotels: Zhongkun International Hotel | Huazhong Guest House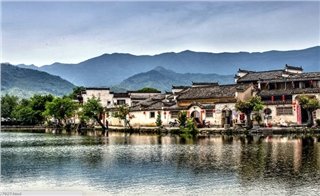 After visiting Tachuan Village the day before, you will now have a chance to experience Hongcun Village. It is one of the most classic views in all of China, and visitors should be sure to ready their cameras. Located right next to Mount Huangshan and fully represented in the infamous film, "Crouching Tiger, Hidden Dragon", the small, white-themed village is simply magnificent. In fact, it has charmed countless artists throughout the ages and has been modernly named a UNESCO World Heritage Site.
Your guide will then lead you to Xidi Village, one more wonderful town to visit in the autumn in the Huangshan area. Xidi is even older than Hongcun with about 900 years of history. The buildings and street patterns reflect the socio-economic structure of an enduring period of Chinese history.
At the end of our journey together, we will take you to the airport. From there, you can connect with your outbound trip.
Meals: Breakfast, Lunch at Popular local restaurants