Home
  >>  Shanghai China Tours
Shanghai China Tours
Shanghai mainly shows you the modern part of China. In order to connect other parts of China for you, we designed several tour packages, which extend to other popular tourist destinations in China, such Beijing, Yellow Mountain, Xian, Zhangjiajie, Suzhou, Hangzhou and the Yangtze River.
Popular China Tours from Shanghai
Map of Major China Cities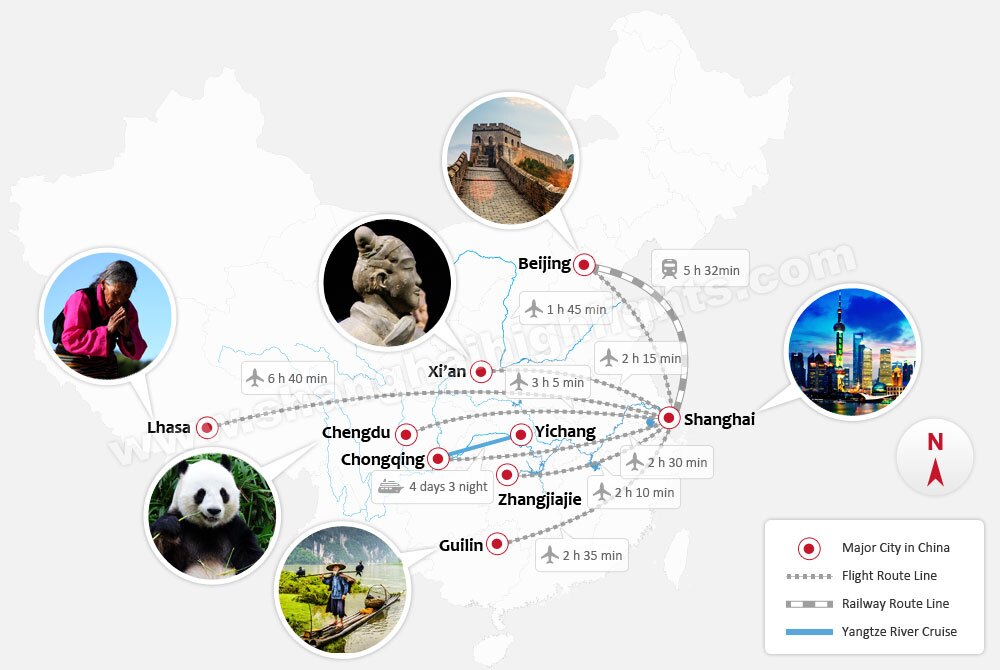 More China City Tours
We offer tours in different Chinese cities from Shanghai, different China city packages, day tours and tailor-made tours.