Day 1
Shanghai to Chongqing by Flight No. TBA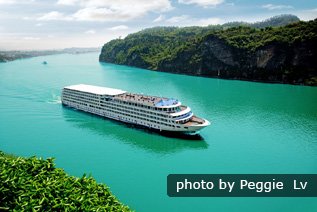 Make your own arrangement to take a flight from Shanghai to Chongqing.
Our local guide will pick you up in Chongqing airport and escort you to embark the presidnet cruise ship at Chongqing Chaotianmen Dock. Your 4D/3N Yangtze River voyage starts.
Please Note: Your tour guide will not board the cruise ship.
Meals: No Meals
Hotels: Stay at Cruise |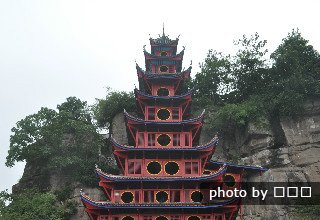 08:00 Announcement on itinerary and facilities on board
09:00-11:30 Shore excursion to Fengdu Ghost City (Optional, RMB 260 p/p). Fengdu Ghost City is the only ghost city in China built over 1800 years ago. Part of the town of Fengdu has been submerged by Yangtze River, but scenery above the "Door of Hell" remains.
14:00-16:00 Shore excursion to Shibaozhai which is a historic site with wooden architecture standing on the riverside.
18:00 Captain's welcome dinner
20:00 Evening entertainment with crew's dancing & singing performance
Meals: Breakfast, Lunch , dinner
Hotels: Stay at Cruise |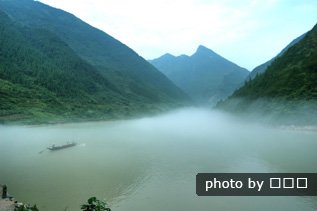 07:00-09:00 Shore excursion to White Emperor City (optional, RMB 260 p/p)
9:00-11:00 Pass through the 1st gorge - Qutang Gorge. Qutang Gorge is the most majestic Gorge and there are many scenic spots along the 5 miles bank, among which the Baidi City (White Emperor City) is the famous one.
11:00-13:00 Pass through the 2nd gorge - Wu Gorge. Different from Qutang Gorge, Wu Gorge is elegant including the sightseeings such as Twelve Peaks and Three Little Gorges
13:30-17:30 Shore excursion to Shennong Stream. Board on a small vessel and sail through the beautiful Shennong Stream which is known for lush pine cliffs and translucent water.
18:00 Pass through Xiling Gorge (West Part). Once the most dangerous part with numerous reefs, riffles, decharges and rocks, it now becomes gentle and mild after years of rectification and improvement on the riverway.
Meals: Breakfast, Lunch , dinner
Hotels: Stay at Cruise |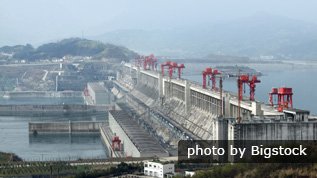 08:00-10:30 Shore excursion to the Three Gorges Dam Project which is the final onshore excursion. The giant dam is the largest hydropower project in the world.
13:00 Arrive in Yichang - Disembarkation. Our local guide in Yichang will meet you at the pier and transfer you to your hotel Crowne Plaza Yichang. You can enjoy your free time in the afternoon.
Meals: Breakfast
Hotels: Crowne Plaza Yichang |
Day 5
Yichang to Shanghai by Flight No. TBA
Our local guide in Yichang will pick you up from your hotel and drive you to the airport to catch your flight back to Shanghai.