Brief Introduction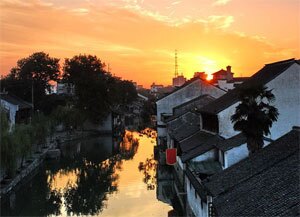 Nanxun was one of the few "affluentest towns" in China and was called "the Town of Wealth" in the Ming and Qing Dynasties. The town is at the Jiashan Lake basin, about 120 kilometers west of Shanghai, 65 kilometers to the south of Suzhou and 125 kilometers north of Hangzhou.
In the Qing Dynasty, the bustling town was the focus of many wealth merchants and many of them once engaged in business and settle down here. The well-known Sixiang - four richest persons in the south Yangtze River area were all in Nanxun.
For centuries, Nanxun has been home to many famous Chinese scholars. The rich cultural atmosphere in the town has nourished generations of Nanxun's literates.
Nanxue is soaked in ancient culture. It has been home to the locals for more than 700 hundreds years. People in Nanxun have created a unique lifestyle and culture in this fertile land. Amazingly, Nanxun people still live in their centuries-old houses, practice ancient custom. It seems modern lifestyle touch little in this ancient town.
Nanxun is beautiful in natural scenery. Beautiful gardens scatter around everywhere in the town.
How to Get to Nanxun
Shanghai-Nanxun: Visitors who want to go to Nanxun from Shanghai can take the Shanghai-Huzhou bus which passes through Nanxun and have a stopover there.
Tongli-Nanxun: Take the Tongli-Wujiang bus which leaves Tongli every a few minutes and then transfer to Nanxun at Wujiang bus station.
Top Attractions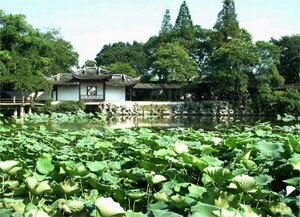 Xiaolian Garden (Little Lotus Villa): This is the highlights of Nanxun. the garden was built in the Qing Dynasty. the rippling lakes, tree-sheltered winding path in the garden will evoke a ambience of refreshing and relaxation. In the west part of the garden are ten ancient camphor trees.
Former Residence of Zhangjingjiang: It is a well preserved building constructed in the Ming dynasty. In the complex, visitors can find one couplet wrote by Dr. Sun yat-sen.
Jiaye Tang Library: One of the three private library in Zhenjiang province. Around the library is a garden. Lake with lotus, rockeries, pavilions and corridors, the main features of private gardens in south China are well presented here. The library house a large collection of books.
Recommended Nanxun Tours