Home
>> Shanghai China Tours
Shanghai China Tours
China is so big - that's how most foreigners feel about this country. We definately are with you here and that's why you need a professional travel advisor who understands your group's needs and helps you plan a perfect trip with a local guide and an experienced driver.
This country seems combining numerous landscapes, cultures and countries into a big one. Ancient wonders like the Great Wall in Beijing and Terracotta Warriors in Xi'an, remote areas in Tibet, unique Karsts landform in Guilin, cute pandas in Chengdu and amazing natural "great wall" forming by mountains in Zhangjiajie - all are cool enough to explore when visiting China. Even for China people themselve, there are to see and experience.
Most tours are private tours with a private guide, a private driver and a private car. It means you can travel on your own pace. Each tour can be tailored.
Top China Tours
Discover the rich history, stunning beauty and fascinating cultural heritage of China on our carefully-designed tours with your professionall private guide.
Popular China Tours from Shanghai
Map of Major China Cities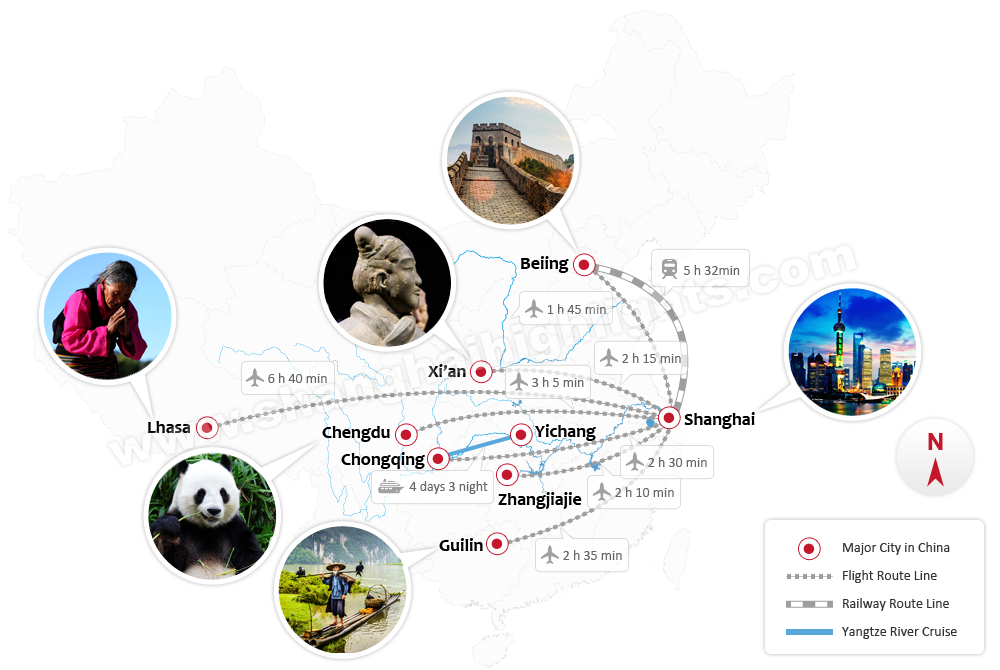 More China City Tours
We offer tours in different Chinese cities from Shanghai, different China city packages, day tours and tailor-made tours.