Attractions to be visited in the afternoon include the Jili Silk Museum, the Liu Family Compound, the One-Hundred Residential Houses and the Former Residence of Zhang Jingjiang.
Jili Silk Museum
This museum is used to store the best silk from Jili Village in Nanxun. There are 5 halls in the museum, with exhibitions of weaving machines, silk clothes and even the silkworms themselves.
Liu Family Compound
This is another old site built by the merchant Liu, who owned Little Lotus Garden and the Jiayetang Private Library. From outside, the compound appears the same as other compounds in Nanxun, but inside it is decorated in completely Western style. Besides, the statues in the compound are exquisite.
One-Hundred Residential Houses
With a history of over 400 years, the One-Hundred Residential Houses are the most original still-extant part of Nanxun. Local people still live in the houses, which have been repaired many times during the last 400 years but have never been rebuilt. Furthermore, none of the houses is used as a tourist shop, so you can enjoy the history, culture and river views, without being disturbed by people buying and selling.
Former Residence of Zhang Jingjiang
This is a typical grand house of the South Yangtze River area. Every room in the house tells you a story about Zhang Jingjiang (1887–1950 AD), a revolutionary who opposed feudalism in China. Various relics in the house show visitors something of Zhang's advanced thinking at the beginning of the 20th century.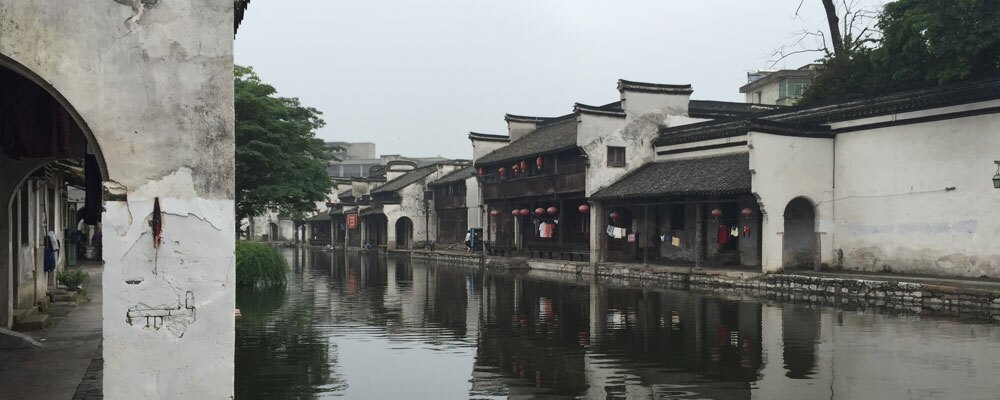 One-Hundred Residential Houses