Lingering Garden is one of the top four ancient gardens in China. It is ranked number 1 in the Suzhou Sights & Landmarks section of TripAdvisor.
Eastern Section
The garden is divided into eastern, middle and western sections. You will enter at the eastern section, which is larger than the other two. The eastern-section buildings and artificial hills are also taller than those in the other two sections.
Middle Section
After walking through a long corridor, you will find yourself in the middle garden, the most exquisite and culturally significant part of Lingering Garden. One third of the middle section is covered by pools, so the whole section resembles a small water town.
Western Section
The western section is renowned for its buildings, among which Zhile Pavilion is the best-known. It's the place where former owners listened to local opera. Through the blue glass windows of the hall, the outside world looks as if it's covered by snow. The reflection of trees in the pool in front of the hall makes the scene more idyllic.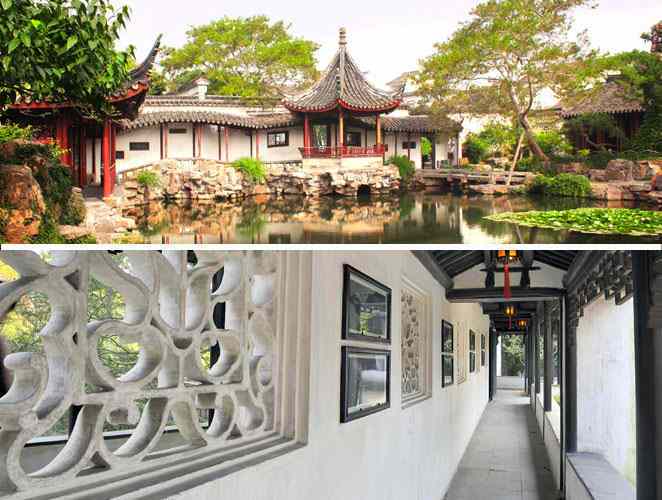 The view of the Lingering Garden (above) and a long corridor in the garden (below)