Shanghai showcases the modern China. This is clearly visible at the street level and at night. These are our recommendations for the essential Shanghai experience.
Must-see Attractions in Shanghai
Though Shanghai is different to Beijing in that it does not have the hundreds of historical and cultural however it has a charisma which is unique. Most of the most popular attractions are grouped in the city center a short distance from each other.
Combine the Bund Visit with Nanjing Road
Dongyi Road (First East Road) | Zhongshan Road | Shanghai City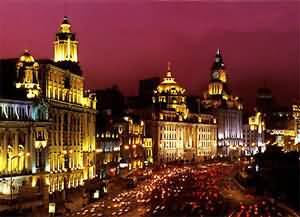 The Bund has been the icon for Shanghai for a many years and is well known for its 52 western colonial buildings along the Huangpu River. The avenue is wide and 1.5 km in length. Opposite the Bund is the famous New Pudong Area with many modern skyscrapers such as the Oriental Pearl TV Tower, World Financial Center and Jinmao Tower.
Ferries are available to cross the Huangpu River at 2 Yuan/person. A ferry ride will help appreciate the contrast between modern Shanghai and classical Old Shanghai.
Very near the Bund is Nanjing Road that is renowned as the busiest pedestrian street in China. Large malls and high ends shops make this street an attraction in its own right. Both the Bund and Nanjing Road are free.
Shanghai Museum and People's Square
NO 201, Renmin Avenue | Shanghai City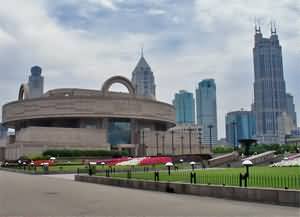 Shanghai Museum is one of the four most famous museums in China, along with the Palace Museum, Shaanxi Provincial Historical Museum and Nanjing Museum. It has 12 display halls and over 120,000 valuable relics representing bronze wares, porcelain, pottery, paintings, and calligraphy and minority ethnic crafts.
As it is so large with so many works, we would recommend you pick choose a few and concentrate on them. Bronze ware is extremely brilliant. Audio guiding devices in different languages are available for rent and may help you get a better understanding through your visit.
The appearance of the museum itself is special and looks like a huge bronze price from a distance and is a good photo opportunity. This fabulous museum is free of charge and its opening hours are from 9:00-17:00.
The People's Square where the museum is located is the city center and many important buildings are around it.
Oriental Pearl TV Tower
Huangpu Riverside | Shanghai City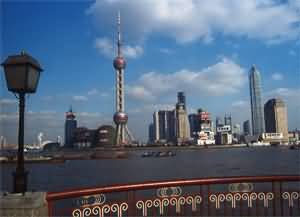 Oriental Pearl TV tower became a symbol of Shanghai development and modernization. It is famous for its height (468 m/1535 feet), it is the 4th tallest tower in Asia, and its shape. The tower consists of pearl shaped balls mounted on its base. Each one offers a sightseeing platform. The tower also houses the Oriental Pearl Science Fantasy World and the Shanghai Municipal History Museum. There is an addition charge to visit these attractions.
The Aerial Sightseeing Corridor is the best place to enjoy a bird view of Shanghai city center. Visitors could look down on the world under their feet through the transparent glass floor. The day needs to be clear day as you can see nothing on a rainy or foggy day. The Revolving restaurant in the 2nd biggest ball is also good place to see the night view of Shanghai. It revolves once every 2 hours.
Opening hours are from 8:00-21:00 and admission varies according to the level. Click here for detailed prices.
Old French Concession
Luwan District and Xuhui District | Shanghai City
The Old French Concession was the residential area for French residents during the colonial period in Shanghai. It consists of about 240 streets in the Luwan and Xuhui Districts. Nowadays, it is popular place to relax in the many trendy cafes on the tree-lined avenues and among the Tudor houses.
Yuyuan Garden
No.137 Anren Road | Huangpu District | Shanghai City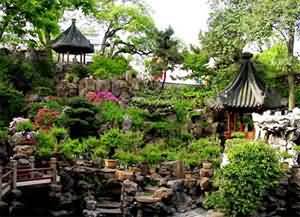 Yuyuan Garden is located in the Temple of City God (Chenghuang Temple) and is surrounded by many shops selling local food and souvenirs .The garden is an oasis amongst the hustle and bustle. If you are interested in Chinese architecture and art, do miss this place.
The Garden was created by Pan Yunduan, a Government Officer, for his family and was completed in 1577 during the Ming Dynasty. It is a classical southern Chinese garden with halls, stone lions, pavilions, corridors, ponds, rockeries and an ancient stage. Each corner opens a surprising new space.
Besides the architecture, there are also many valuable artworks in the garden. They include brick carving, stone carving, furniture, clay sculpture and wood engraving. Each one tells a story. Calligraphy is specialty in the garden since as famous calligraphers have written inscriptions over the years.
The inscription on the big stone at the entrance says 海上名园(A famous garden in a seaside city) and was inscribed by Chairman Jiang Zemin in 1999 when the garden celebrated its 440 anniversary.
Zhujiajiao Water Town
No.36 Meizhou Road | Zhujiajiao Town | Qingpu District | Shanghai City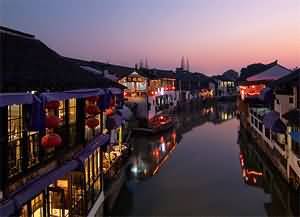 Zhujiajiao Water Town is the nearest water town to Shanghai and only a one hour drive. A day trip from Shanghai is sufficient to see this 900-year old town.
The town's is best features are the many different bridges which cross over the river. A classical ancient southern water town, Zhujiajiao has wooden houses constructed in the Ming and Qing Dynasties, tree-lined pavements made with stone and marble. The town provides lots of photography opportunities.
Admission to the town is free. A B\boat ride is available for 60 Yuan/person to see the sights along the river and pass under the bridges. Pickle is famous local food and be found in local stores. Souvenirs are everywhere and you should bargain hard.
Try Local Food at Din Tai Fung in Xintiandi
Floor 2, Building 6 |Xintiandi Square | NO.123, Xingye Road | Shanghai City
When you visit Shanghai, do miss trying the local food. Din Tai Fung is a excellent place to experiment in a good environment. Din Tai Fung is a traditional Chinese food restaurant famous for Xiaolongbao with different fillings (light dumpling with soup inside). This type of dish is comfort food for the locals. There are also many other dishes to tempt including braised beef noodles, chicken soup and dumplings. The prices are moderate at $10-$15/person.
The environment is quiet good but you may need make a reservation or wait for about 10-15 minutes to get a seat. Take away food is available also. Diners can make a reservation and wander around Xintiandi to kill time or take a leisurely walk after having dining.
Shop in a Local Specialty Market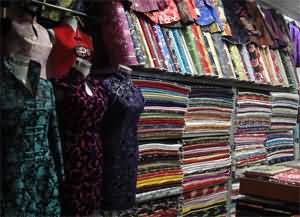 Shanghai is considered a shopping paradise in mainland China with every taste being catered for from top-end malls to specialty street markets. Visitors wishing to take some local specialty home could consider silk. South Bund Soft Spinning Material Market is a local silk market specializing in tailor-making clothes to fit most budgets.
South Bund Soft Spinning Material Market 南外滩轻纺面料市场
NO 399, Lujiabin Road (near Nancang Road) | Huangpu District | Shanghai City
The shops at this market cater to foreign customers with tailors having their own specialty. Materials in the market vary in quality and price. It is wise to compare a number of shops and then make the final decision. Suits, T-shirts, traditional Chinese garments and Qipaos are all available. Staffs at the shop speak English so there is not a big problem in communicating. Average cost is around $100/suit.
Night Cruise on the Huangpu River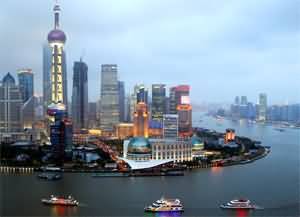 Area A, NO 501 | Dong Er Road of Zhongshan Road | Shanghai City
Huangpu River is life blood of Shanghai. It is now not only for transportation but for sightseeing cruises of modern Pudong District and the classic beauty of the Bund. A night Cruise on the Huangpu River will provide a platform to enjoy the essence of Shanghai by night.
The cruise ships are operated by 3 companies and have different routes and prices but all include the essentials. The average cost is CNY100/person for the cruise only. The regular route starts from the Bund and passes the Oriental Pearl TV & Radio Tower, Binjiang Avenue and then makes its return after reaching Yangpu Bridge. The night scenery is a contrast of modern skyscrapers and colonial architecture along the Bund with lights and music adding to the scene. Cruises run from 10:00 am until 9:00 pm but after 6:00 pm is the most popular.
Watch a Night Show—Shanghai Circus World
Shangcheng Theater | No.1376 Nanjing West Road | Jing'an District | Shanghai City
There is no shortage of shows in Shanghai but the Shanghai Circus World is highly recommended because it is an excellent show but at a very fair price. At CNY200-CNY280 /person the show provides a spectacular event with skills far beyond any ordinary person. This 1 1/2 hour show has 9 parts from classic acrobatics to contortionist and comic sketches. All seats are good due to the good theater design; no seats has an interrupted view.