Why Us?
Absolutely no forced shopping tips or tourist traps
Professional Local Agents & Local Guides
We pay our guides and drivers a fare salary and perfomance bonuses.
Even more flexbility to change the itinerary add optional evening events
Worry free thoughout the tour Moneny back guarantee if our promises are not kept Can't takethe tour. No risk refund!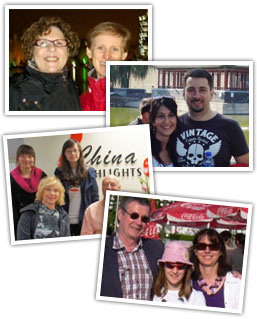 Shanghai Tours Review
As a Professional tour agency, Shanghaihighlighs is committed to give our customer an authentic China experience, we are believe that your truly evaluation on us is the most valuable rewards. Read the following feedback about our clients travel experience with us, and the useful information may help you to plan your China Tour. Contact us to tell us your needs.
What Our Customer Say