China Railway Corporation announced a new change on its booking policy on November 15,2014. Since December 1, 2014 passengers can book train tickets online 60 days ahead of the departure date. We recommend passengers to book train tickets as early as possible because tickets often sell out quickly. If you book tickets for the rush season like Spring Festival and Golden Weeks in China, we will do our best to help you get the ticket. Also 100% payment refund is guaranteed if we are not able to offer the ticket.
Why Book with Us
Ticketed Promptly


Ticketed at the first within pre-sale period.

Fetching Freely
Fetch the tickets at any train stations or agencies.
Worry-free Refund
Refundable three hours prior to train departure.
Convenient Payment
Pay easily through Paypal and credit cards
Reliable Shanghai Agent
The best online operator in Shanghai help you book train tickets safely
Which Type of Train and Seat to Choose?
In China, trains are categorized by service and speed. Different letters indicate different types of the train. See more of Train Types in China.
G-Trains (high-speed trains) and D-Trains (bullet trains) are currently the newes, fastest and most comfortable trains in China, with a speed of over 180km/h. The operation of Beijing Shanghai High Speed Trains shorten the travel time between the two cities to 5 hours only.
Z-trains, T-trains and C-trains with a speed of 120km/h - 170 km/h are express trains in China. These trains rank top among the most-valuable trains for time-saving, cost-saving as well as a selection of seats.
K-trains are slower than Z-Trains and T-Trains. It stops at more stations and runs to some less famous counties in China. Trains with numbers only are not recommended as they are the slowest and poorly-equipped.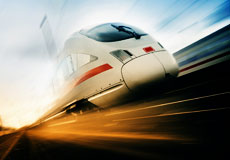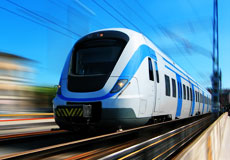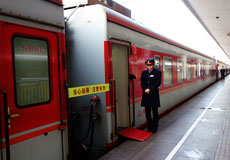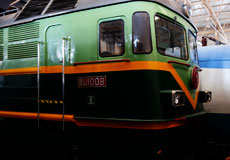 China Train tickets fall into several main classes and vary according to different types of trains. See more of Categories of China Train Ticket.
You are recommended to book a business-class seat or first-class seat on a short-distance train ride.
For a long-distance and even over-night train ride, a soft-sleeper or deluxe-sleeper is highly-recommended for a comfortable journey.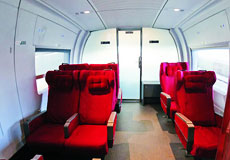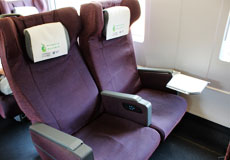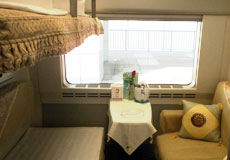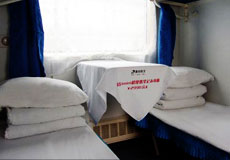 Popular Train Routes from Shanghai
Shanghai Train Stations
Shanghai Railway Station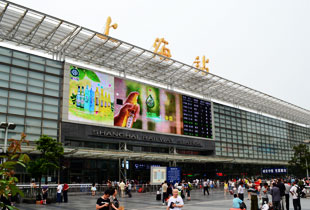 This station offers most bullet train service. Bullet trains from/to Xi'an and Beijing usually arrive at and depart from this station. Express trains (Z-train) from/to Kowloo and Lhasa depart and arrive here. The station owns the north quare and the south square.
Add:303, Moling Road, Zhabei District, Shanghai
Getting there: Metro line 1 goes there (the South Square); Metro line 3/4 gets there in the North Square.
Pickup and Transfer:Train Station Pickup and Transfer from

$27
Shanghai Hongqiao Railway Station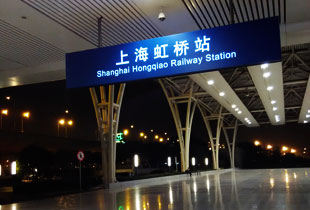 Shanghai Hongqiao Railway Station
This is the most important railyway station in Shanghai. It is closely next to Shanghai Hongqiao International Airport, which is known as the most convenient transport hub in the world. Bullet trains and high-speed trains from/to Hangzhou and Suzhou arrive at and depart from this station. High-speed trains service from/to Guilin is also operated at Hongqiao Railway Station.
Add:Shenghong Road, Minhang District, Shanghai
Getting there: Metro line 2/10 go there.
Pickup and Transfer: Hongqiao Airport Terminal 2 Pickup and Private Transfer from

$27
South Shanghai Railway Station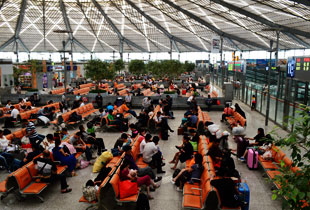 South Shanghai Railway Station
Express trains (T-train) from/to Guilin arrive and depart there.
Address: 9001, Humin Road, Xuhui District, Shanghai
Getting there: Metro line 1/3 go there.
Pickup and Transfer:Train Station Pickup and Transfer from

$27