Day 1
Shanghai to Beijing by Train No. G2 (Shanghai Hongqiao Railway Station - Beijing Nan (south) Railway Station) Dep 09:00 - Arr 13:48
In the morning, you will get to Shanghai Hongqiao Railway Station by yourself and take the train G2 departing at 09:00. If you need transfer service in Shanghai, just tell our travel advisor when you book the tour.
We carefully arrange second-class seat for you which is comfortable for most people. If you want the first-class seat, our travel advisor is ready to upgrade for you with extra fee.
Though about 900 miles away, it is only a 5 hours ride between Shanghai and Beijing by high-speed train. Your Beijing guide will pick you up at Beijing South Railway Station upon your arrival and Summer Palace will be the first sight you will visit in your Beijing tour.
Summer Palace is a masterpiece of Chinese landscape garden design. Composed mainly of Longevity Hill (Wanshou Shan) and Kunming Lake, the park harmoniously combines the pavilions, corridors, halls and temples with the natural landscape.
Lunch will be at a local restaurant which serves great local dishes while dinner will be at your own arrangement. The guide will give you suggestions.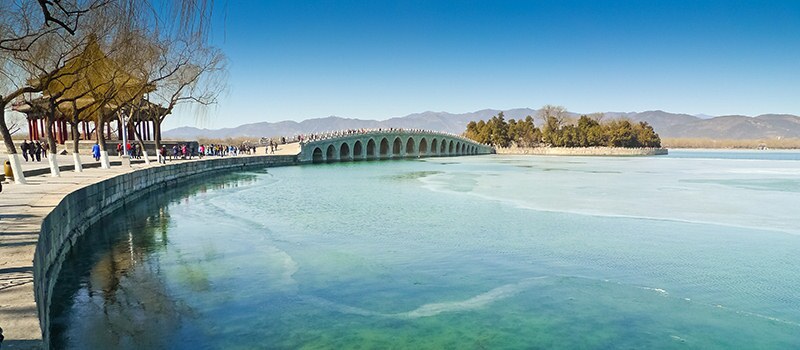 Summer Palace
Meals: Lunch at Beijing Ba Guo Bu Yi Restaurant
Hotels: Crowne Plaza Hotel Beijing Chaoyang U-Town   |  Novotel Peace Beijing   |  Dongfang Hotel Beijing 
Highlights come today. The magnificent man-made Great Wall that you've ever-seen on TV will unfold before you. There are many sections of the Great Wall in Beijing and the one we will visit is the less-crowded Mutianyu section. It features dense forest coverage and unique layout of watchtowers, looking likes a winding dragon snakes in forests. A cable car will help if you do not want to climb on foot.
Head back to city in the afternoon after lunch and we will visit the Temple of Heaven. The Temple of Heaven was the largest Taoist complex in existence for rituals to pay homage to heaven. The main halls and sites you should not miss are Hall of Prayer for Good Harvests, Circular Mound Altar and the Echo Wall.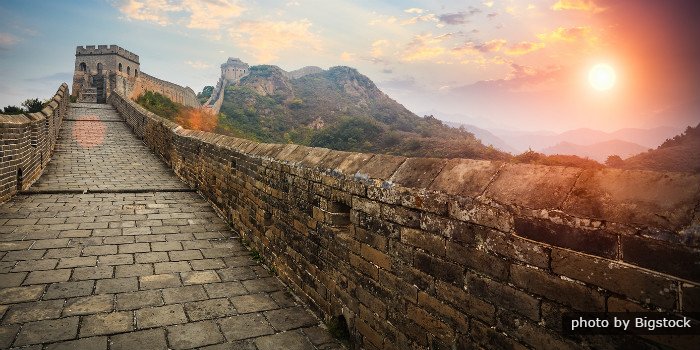 Mutianyu Great Wall
Meals: Lunch at Xin Shuang Quan Restaurant
Hotels: Crowne Plaza Hotel Beijing Chaoyang U-Town   |  Novotel Peace Beijing   |  Dongfang Hotel Beijing 
Day 3
Beijing to Shanghai by Train No. G21 (Beijing Nan (south) Railway Station - Shanghai Hongqiao Railway Station) Dep 17:00 - Arr 22:35
You will have a half day city tour after breakfast and visit the symbols of Beijing: Tiananmen Square and the Forbidden City.
The Forbidden City was the largest ancient imperial complex which was home to 24 emperors of Ming and Qing dynasties. The Forbidden City is functionally divided into three parts: the Outer Court, Front Court and Back Palace. The halls, symbolisms, walls, gates, gardens, courtyards and its many collections are all treasures of ancient China.
Stepping out the Forbidden City, you will see Tiananmen Square across the street. Tian'anmen Square was the site where many events in Chinese history were carried out, such as the founding ceremony of the People's Republic of China and National Day Parade. Surrounding the Tiananmen Square are the monuments to the people's heroes, the Great Hall of the People and Museum of China.
You will be transferred to train station after lunch and head back to Shanghai. Say goodbye to your Beijing guide and your tour ends. It is always interesting to share travel story with friends when go back home!
If you wish a transfer service when arriving in Shanghai, just let our travel advisor know your request who is always happy to serve.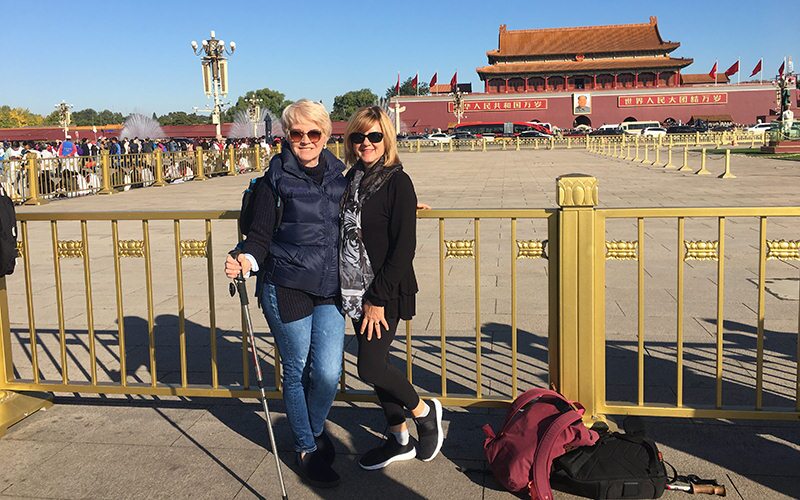 Tian'anmen Square
Meals: Lunch at Courtyard 7 Restaurant
Hotels: No